Discover the Fraser Coast
Discover new restaurants, find that trade or service business you need and find new things to do with OnlyFraserCoast.com.au
Trending Businesses & Places
Browse Our Amazing Region
The Fraser Coast Region is a local government area in the Wide Bay–Burnett region of Queensland, Australia, about 250 kilometres north of Brisbane, the state capital. It is centred on the twin cities of Hervey Bay and Maryborough, and also contains Fraser Island.
Welcome to OnlyFraserCoast
We exist to connect Fraser Coast locals with locally owned businesses, places and events. 
Every coffee, purchase, trade and service business with connect with, means we help our community to thrive.
We've got our community talking...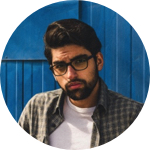 I love the concept of OFC. It's locally owned, and they just offer a selection of local businesses. I'm looking forward to the FREE breaky guys!! ha!
I use OnlyFraserCoast as it gives me a better choice and search for local business rather than Google which is all bought and paid for.
Hervey Bay was simply the best experience during COVID. It was an incredible break from Brisbane, its like a hidden gem in SEQ. Food was great, using OnlyFraserCoast was very easy!
Fraser Coast Blog, Articles, Announcements & More